Willow City Banjo Sticker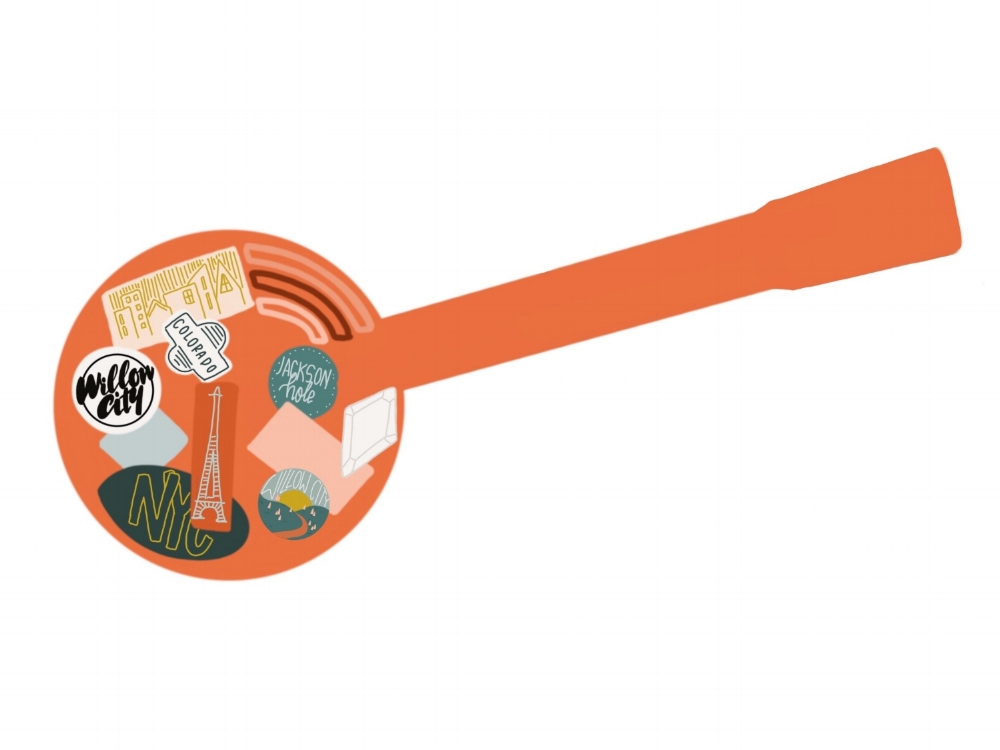 Willow City Banjo Sticker
Liza put so much hidden meaning into her design of this fun banjo sticker! In tiny detail is our original "Willow City" sticker (have you added that to your collection?"), a couple of our favorite places to visit, and a couple of places we WANT to visit… put this banjo on your Tervis, Yeti, wall, banjo case… you name it. It's bordered in white, and will definitely give you a dose of happy.
FREE SHIPPING!
Shipping is included in the price. Sticker measures 5" long and 2" tall at the widest part.
*Stickers say "water resistant" but we can't guarantee they'll stay on your car if that's where you place it… so if that's your intention, buy a few!